Proverbs 20:24
Since the Lord is directing our steps,
why try to understand everything that
happens along the way?


Oh Dear God, I'm saddened today.
The news I hear only makes me fear,
and doesn't go away.
My heart is heavy, my body weak,
my mind so rattled til' I can't sleep.
I'm so distraught, I know not
what to say, other than help me,
God, make it through this day.
I try to take one step at a time,
but before I reach the finish line,
I falter and walk away.
God, grant me the Strength to continue on,
and the Faith to know that it won't be long,
before I see the light of day.
Help guide me through my path of life,
and shower it with your Godly light,
until my blinded eyes can see,
that this is the path you chose for me.
Then I'll walk in your footsteps instead
of my own, and cast you my burdens,
rather than solve them alone.
For everything in my life I owe
unto you, for you paved the way
that guided me through.


© Copyright, Agatha Weeks
include("./php/share.html"); ?>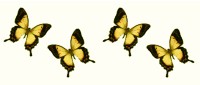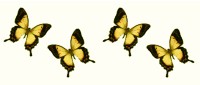 Copyright © Agatha Weeks. All rights reserved.
Please obtain permission from Agatha Weeks before using any poem.