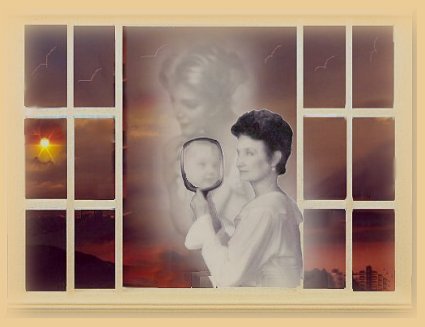 Oh, I see in this mystical mirror a reflection of an innocent, soft,
spongy little infant, filled with a fragrance of crushed lavender. This
infant is at peace at her Mother's bosom, caressed in the security of
her loving arms and the warmth of her inner soul.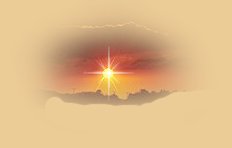 After several years, I once again see an image in the same mystical
mirror of a growing child, somewhat shaky, trying to walk but falling
not so gracefully onto the floor beneath her. Then I see the same
familiar face of the seemingly lovely lady rushing to her side, where
she once again consoles her and helps cushion her fall.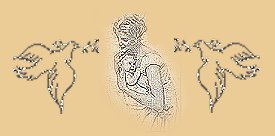 Several years later I take a look at the same mystical mirror. This
time reflecting on a somewhat gangly, not so neat but rather slumped
over, toes pointing inward, head facing toward the ground, young lady.
At this time I see that same comforting face, but somewhat at a distance.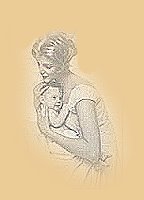 Many years pass, and once again looking through the same mystical mirror
I now see a more confident young lady, who's standing so tall that it
looks as though she's reaching for the sky above her. Her toes, no
longer toeing inward were pointing straight forward, as she gracefully
walks down the isle of the historic cathedral where she had been
baptized in Christ, as was a family tradition.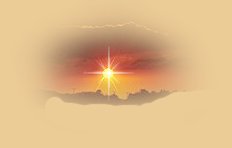 For this is her wedding day, her gown is as white as the fresh fallen
snow; her smile as radiant and soft as if a candle were flickering,
casting its glow over her still childlike face now filled with love.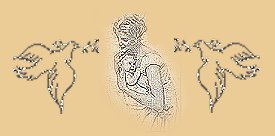 After many passing years, I once again reach for the same mystical
mirror. I hear the sounds of children playing in the distance. I see
the same, although older face that I had witnessed before in the white
wedding gown, watching closely as they play.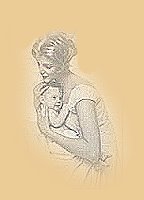 Over in the far room is yet another face. The face of an even older
lady, but one that I will never forget. For it is that same caring face
that I have witnessed on many occasions.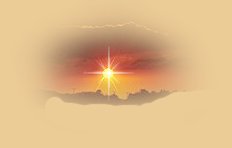 Once again after many passing years, I look into the mirror. I now feel
a sense of emptiness, and experience an unbelievable silence. A silence
so silent that I could hear a gnat if he did not tiptoe across the now lifeless house.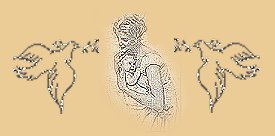 The little voices that once echoed down the hall, and the sounds of
children playing in the distance, are no longer there.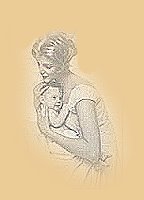 But, at the same time I experience a comfort and warmth that make me
feel so secure. For there she is, that same older lady still standing by her side.
Her breathing is somewhat labored; her shoulders slightly bent, but her
smile as comforting as though she were still nestled in her bosom.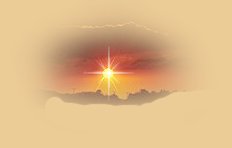 Oh how the years slowly fade away. With trembling hands and dimming
eyes I look for the mirror, but fail to find it.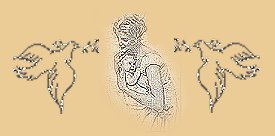 Then after frantically searching for an hour or two, there it is.
Slightly tarnished and shattered, but never-the-less still able to
reflect the same images that it always has.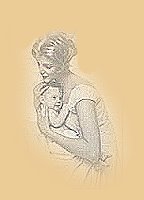 My eyes, fearful of what they might now see are afraid of looking up,
but my heart and the curiosity of my mind give them no choice.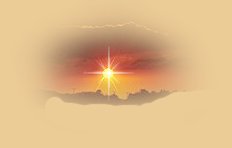 Upon opening my eyes, I begin searching for that older lady with her
caring smile who has always stood so faithfully by her side, but to my
dismay, she is no longer there.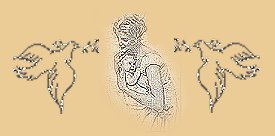 But suddenly, after tossing and turning a bit, my frightful eyes open
wide. I lay silently for a moment while recollecting my vision that
seemed to last a lifetime, but in reality, only minutes or hours.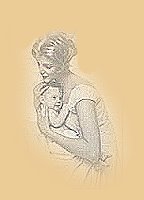 Only to discover that my body, although once wretched in pain and
sorrow, is now rested. That my mind, although once engulfed in
loneliness and depression , is now experiencing a peace and serenity
like it has never experienced before......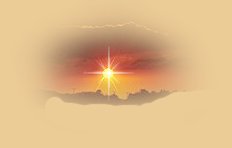 And for the first time in quite awhile, rather than dwell on the
"images2/mirrored Reflections" of my past, I am now looking forward to my
future, where I intend to enjoy its every moment.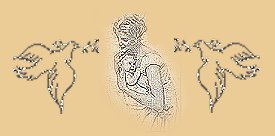 For I know that the lady who stood forever by my side, will be with me
always. For I feel this everlasting presence of her spirit hovering
around me, where I once again feel caressed in the security of her
loving arms, and the warmth of her inner soul.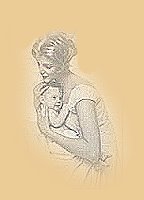 I am also able to reflect that the sun is still shinning, the birds are
still singing, and that although my life is somewhat different now, is still worthwhile.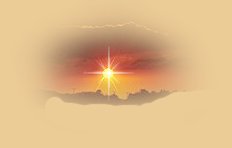 I love you Mom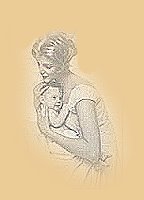 Author: Agatha Weeks
Copyright © 2005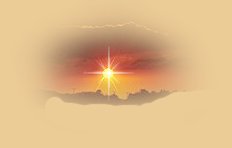 include("./php/share.html"); ?>
Sunset Photo by Art Holland
Used with permission.

Copyright © Agatha Weeks. All rights reserved.
Please obtain permission from Agatha Weeks before using any poem.