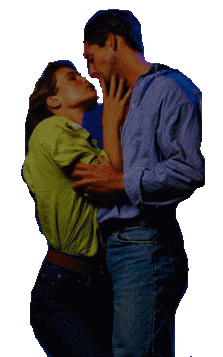 Many a year has come and gone since the day we said our last so long.
But never a day has passed me by,
that I haven't heard a certain song that reminded me of you.

The river, the sunsets, the birds at play,
I can't find the ecstasy I had in the day
that you stood by my side.


Now my life is empty; I feel so all alone.
I must learn to face tomorrow,
and accept that you are gone.

If I should one day marry, to keep from being alone,
I'll cherish him, and take care of him,
but it won't be the love I've known.


For whoever gets what's left of me will never know the best of me,
but then again he'll never know,
the kind of love that I let go.

A lost love never really makes me sad.
Rather still it makes me glad, of good times that I'd never have had,
had I not met you.


When my journey of life is orr', and my life on earth is through,
I'll look forward to spending,
eternity, with you.

And when my heart stops beating, our spirits shall unite,
and form a flame of perpetual love,
that will sparkle in the night.

For those of you whom I've left behind,
do not morn for me. Rather look to the brightest star in the sky,
and let our love reflect on thee.





Author: Agatha Weeks
Copyright © 2008

include("./php/share.html"); ?>


Copyright © Agatha Weeks. All rights reserved.
Please obtain permission from Agatha Weeks before using any poem.